Last week the Alpha Potentiometers I ordered arrived.
Now that all components are available the series production of the revolutionary Bluebird Drive pedals has begun. The Bluebird Drive is the world's first analog guitar effect, that is rechargeable via Micro-USB.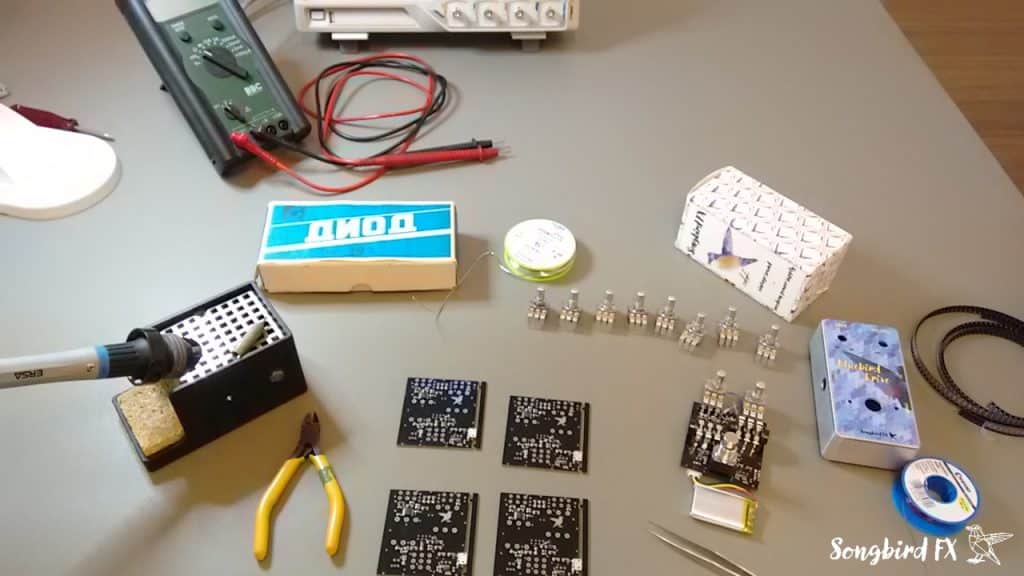 Soon the first pedals will be available for purchase, so stay tuned!